Megan Bennett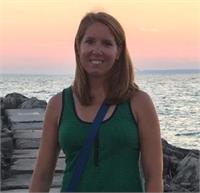 Megan is a certified Zumba instructor & has been instructing Zumba with us since our opening day in 2009. Her passion for dance in her teen years has carried on into adult life, giving her a fun way to stay in shape & gain some "me time". Megan & her husband have 3 sons, Cale, Evan, & Beau, and a new baby girl, Chloe. Why does she stick with Zumba? "It tricks you into working out! Zumba is more fun than any other workout I've done, so I never feel like it's a chore! Burning calories is just an added benefit!"
Megan Bennett instructs the following:
This dance fitness class fuses Zumba's Latin rhythms with a variety of sounds for you to enjoy. Pop music, burlesque, hip hop, 80s-90s tunes - you never know what we'll break out! Easy to follow and designed to make you SWEAT, this class will have you dancing in the calorie-burning zone. Check it out!




A Latin dance-inspired class with infectious music, easy-to-follow dance moves, and body beautifying benefits. Infuses party fun into fitness! No experience required!!! One hour of fun, friends, and dancing! Even the mistakes burn calories!!