Kelly Britton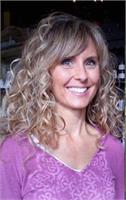 Owner of Giverny Fitness Studio
ACSM Personal Trainer
Precision Nutrition Coach, Level 2
M.S. Occupational Therapist
I have been a fitness trainer for over 15 years. I have studied 2 years and earned a certification in the Precision Nutrition Coach program. I have a knowledge of body mechanics, injury prevention, stretching, and athletic massage from my training as an occupational therapist, 1997.
Teaches: BodySculpt, TRX, Lifelong Fitness & Personal Trainer
Kelly Britton instructs the following:
An introductory exercise class that is 45 minutes of low-impact cardio created for the beginner or plus-sized individual. Build cardio & endurance slowly with safe, easy-to-follow moves. No floor work - all standing abdominal work that is incorporated throughout the class.




This class focuses on rebuilding or maintaining the muscular strength that is lost through the natural aging process. A pure strengthening class using a variety of equipment to burn fat and promote muscular endurance. The entire body is strengthened with modifying cues for the beginner to advanced.




This class is a highly efficient interval based workout designed for ANY fitness level. This workout allows you to use your own body weight for resistance. The TRX straps allow for multiple strengthening exercises at a safe range of motion with added cardio bursts at each individual's intensity level. This class will burn fat, increase your lean muscle mass, improve your balance, posture, and core strength! 30 min, 45 min, 60 min, and 75 min options available. Check schedule.