Rachel Grose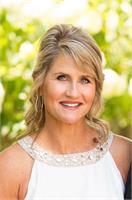 Rachel Grose instructs the following:
High Intensity Interval Training in 30-minute sessions with short bursts of cardiovascular exercise followed by short bursts of less-intense recovery periods. High intensity does not mean high impact! Modifications provided. Easy to follow, repetitive movements. Begin at any level and work your way up!

Sign-up option for 4-6 week sessions (length of session depending upon various factors in our schedule/season).

HIIT training is efficient, great for weight loss, and ignites ongoing calorie burning throughout the day. Each session includes 2 days/week with a bonus session available on Saturday at 10:30. This bonus class is provides an option for a missed class or an added 3rd session that week.




Accountability Benefits: camaraderie, private online discussion group, motivation & sense of fellowship from peers!




This class is a highly efficient interval based workout designed for ANY fitness level. This workout allows you to use your own body weight for resistance. The TRX straps allow for multiple strengthening exercises at a safe range of motion with added cardio bursts at each individual's intensity level. This class will burn fat, increase your lean muscle mass, improve your balance, posture, and core strength! 30 min, 45 min, 60 min, and 75 min options available. Check schedule.