Katrina Archer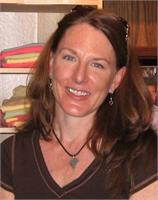 Katrina Archer instructs the following:
Join Katrina in this low-impact class that will provide you with safe, effective exercises using circuits to help improve your strength, mobility, coordination, and balance.




A 45-minute cardio interval workout at your own pace that is geared to increase your aerobic capacity, tone your body, and provide you with more energy and stamina throughout the day. A series of exercises that will increase your overall body strength and endurance.




Accelerate or initiate your results with personalized attention at a lower cost. Katrina Archer, ACSM Ptrn. will train you and 3-4 others to improve your health, strength, and functional mobility. Receive individual attention with group accountability!!!




High Intensity Interval Training in 30-minute sessions with short bursts of cardiovascular exercise followed by short bursts of less-intense recovery periods. High intensity does not mean high impact! Modifications provided. Easy to follow, repetitive movements. Begin at any level and work your way up!

Sign-up option for 4-6 week sessions (length of session depending upon various factors in our schedule/season).

HIIT training is efficient, great for weight loss, and ignites ongoing calorie burning throughout the day. Each session includes 2 days/week with a bonus session available on Saturday at 10:30. This bonus class is provides an option for a missed class or an added 3rd session that week.




Accountability Benefits: camaraderie, private online discussion group, motivation & sense of fellowship from peers!




An introductory exercise class that is 45 minutes of low-impact cardio created for the beginner or plus-sized individual. Build cardio & endurance slowly with safe, easy-to-follow moves. No floor work - all standing abdominal work that is incorporated throughout the class.




An intermediate intensity cardio & core class where we pay special attention to fun movement & flexibility in combination with core & strength exercises. This class could be described as energetic, dynamic, with smaller amounts of cardio training that can be modified. You'll get the cardio you desire with the strengthening you need, all in a way that you can modify yourself!